A LEADER IN SITE PREPARATION SERVICES
Proudly serving the greater Nashville area
We are a licensed general contractor with multiple certifications that specializes in demolition, earthwork and utilities and are recognized as one of the most respected companies in the region. Demo Plus will assess your project to identify the best strategy for your project needs. For over 16 years we have developed some unique capabilities that separate us from other contractors:
Unique vendors for asset recovery
Strong safety culture
Ability to work in restricted lay-down areas
Ability to work in occupied facilities
Unique approach to complicated projects
Extensive tool and equipment inventory
Specialists in Working in Tight Spaces – Do you have a project with limited space? No problem, we specialize in working in even the tightest of spaces. We have the expertise and equipment necessary to tackle challenging projects, whether they're located in urban areas, crowded sites, or confined spaces. Our skilled operators maneuver our fleet of trucks and heavy equipment with precision and finesse, ensuring efficient and effective completion of your project, regardless of the spatial constraints.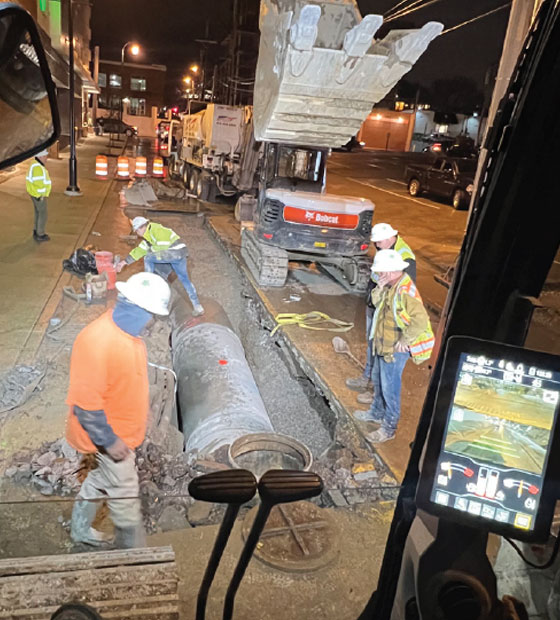 A FULL FLEET
of trucks and heavy equipment
To provide exceptional site preparation services, having the right tools for the job is crucial. That's why Demo Plus Group maintains a full fleet of state-of-the-art trucks and heavy equipment. Our well-maintained machinery enables us to handle projects of any size or complexity, delivering outstanding results every time. From excavators and bulldozers to loaders and dump trucks, we have the right equipment to tackle your site preparation needs with efficiency and precision.
A SERIOUS COMMITMENT TO SAFETY
Safety First, Always. When it comes to site preparation, safety is our utmost priority. We understand the potential risks and hazards involved in our line of work, which is why we adhere to strict safety protocols at all times. Our team is comprised of highly trained professionals who prioritize safety and follow industry best practices to ensure a secure working environment. You can trust us to handle your project with the highest level of care and caution.
Solutions for complex problems can begin with a simple conversation.