SAFETY IS OUR TOP PRIORITY
SAFETY FIRST, ALWAYS
When it comes to site preparation, safety is our top priority.
We understand the potential risks and hazards involved in our line of work, which is why we adhere to strict safety protocols at all times. Our team is comprised of highly trained professionals who prioritize safety and follow industry best practices to ensure a secure working environment. You can trust us to handle your project with the highest level of care and caution. We hold ourselves to the highest standards of safety and regulatory compliance. We go above and beyond industry standards applying our own rigorous and comprehensive principles. Safety issues are addressed prior to the arrival of Demo Plus employees and reviewed daily on every job site. A behavior-based approach makes safety the responsibility of every employee.
Environmental and demolition work by its nature is fraught with dangers. Our health and safety program reduces risks through education and preparation. All of our workers wear the appropriate protective equipment and engage in safety education and reeducation on a continual basis.
Specialists in Working in Tight Spaces – Do you have a project with limited space? No problem, we specialize in working in even the tightest of spaces. We have the expertise and equipment necessary to tackle challenging projects, whether they're located in urban areas, crowded sites, or confined spaces. Our skilled operators maneuver our fleet of trucks and heavy equipment with precision and finesse, ensuring efficient and effective completion of your project, regardless of the spatial constraints.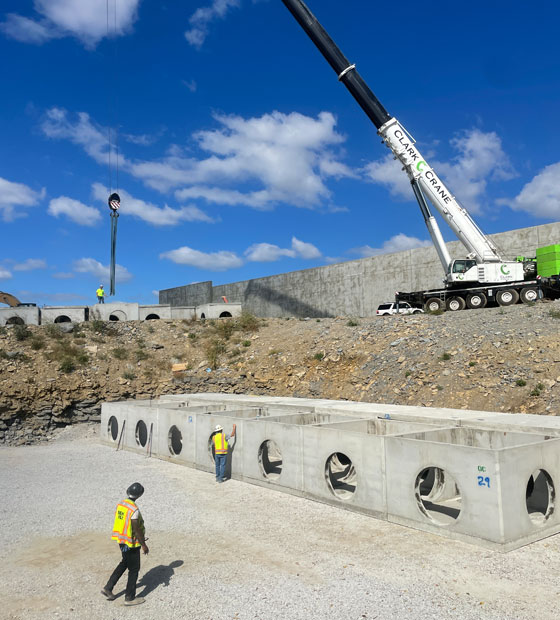 A PROUD TRADITION OF EXCELLENCE
When it comes to site preparation in Nashville, Demo Plus Group is the name you can trust. We are committed to delivering high-quality services, maintaining the highest safety standards, and providing exceptional customer satisfaction. No matter the size or complexity of your project, we have the expertise and resources to get the job done right, on time, and within budget.
Solutions for complex problems can begin with a simple conversation.