When it comes to clearing the way for new construction or renovation projects, our demolition experts are second to none. We handle both residential and commercial demolitions, utilizing advanced techniques and equipment to ensure safe and efficient dismantling of structures. From small buildings to large-scale industrial facilities, we have the expertise and experience to handle projects of any size or complexity.
Large provider of demolition and asset
recovery services
Ability to self-perform large, complex projects on time and on budget
Implosion services
Limited competition for the most complex
demolition work
Complete demolition for commercial,
industrial, and residential
Structural, selective, and interior demolition
Specializing in high-reach arm, crane-ball,
mechanical and manual demolition
Dismantling industrial structures
Concrete removal and disposal
Disposal of demolition debris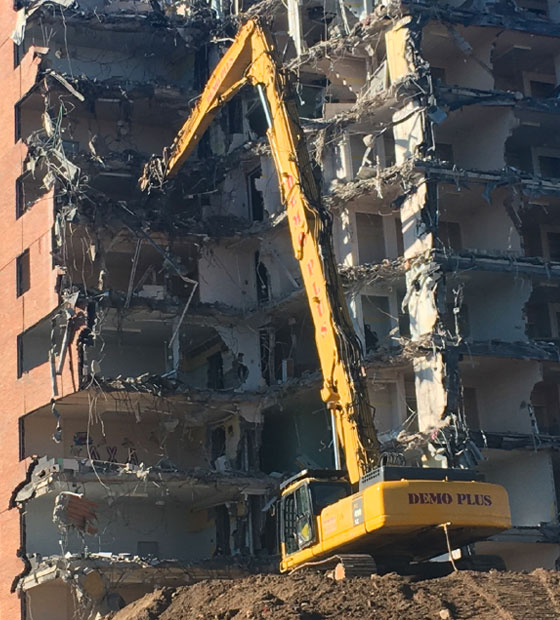 Solutions for complex problems can begin with a simple conversation.