Safety is paramount when dealing with hazardous materials. Our abatement services focus on the safe and compliant removal of asbestos, lead, mold, and other harmful substances. Our highly trained and certified professionals follow strict protocols to ensure the protection of workers and the environment. With meticulous attention to detail, we handle abatement projects with the utmost care and adherence to regulatory standards.
Large facility abatement service provider
Institutional knowledge of regulatory landscape
Expertise in self-performing jobs, and industry-leading safety and compliance
Lead and mold remediation
Hazardous and universal waste removal
Environmental transaction screens
Hazardous materials inspections
Indoor air quality
Asbestos abatement, containment, encapsulation and removal
Environmental air monitoring
Industrial and commercial services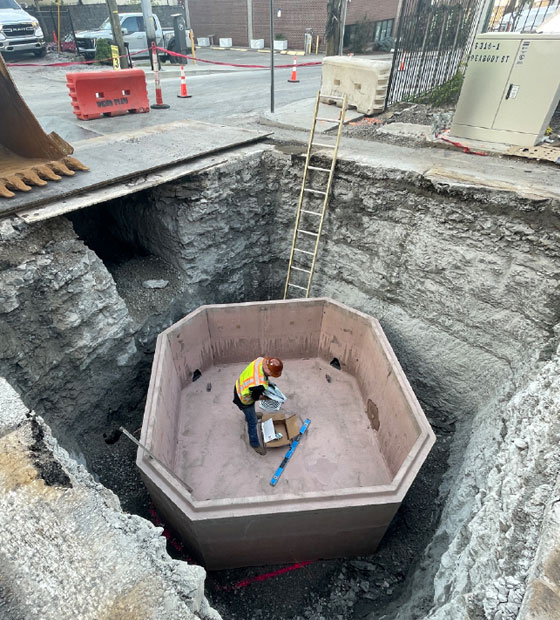 A SERIOUS COMMITMENT TO SAFETY
Safety First, Always. When it comes to site preparation, safety is our utmost priority. We understand the potential risks and hazards involved in our line of work, which is why we adhere to strict safety protocols at all times. Our team is comprised of highly trained professionals who prioritize safety and follow industry best practices to ensure a secure working environment. You can trust us to handle your project with the highest level of care and caution.
Solutions for complex problems can begin with a simple conversation.