Preparing the land for construction requires precision and expertise. Our earthwork services encompass grading, excavation, land leveling, and compaction. Whether you need site grading for proper drainage, excavation for foundations or utilities, or land shaping for landscaping purposes, our skilled operators and modern equipment ensure accurate and efficient earthwork, ensuring a solid foundation for your project.
Mass site grading
Mass excavation and export
Structural excavation and backfill
Mass soil import
Site dewatering
Subgrade for parking lots and concrete
Subgrade for landscaping areas
Excavate and set underground tanks
Cut for retention ponds
Engineered soil placement
Rain garden construction
Spread topsoil
Land clearing and grubbing
Dirt/spoil material transportation
Excavation, backfill, and compaction
Site development
Site preparation
Removal of underground storage tanks
Trenching
Rough and fine site grading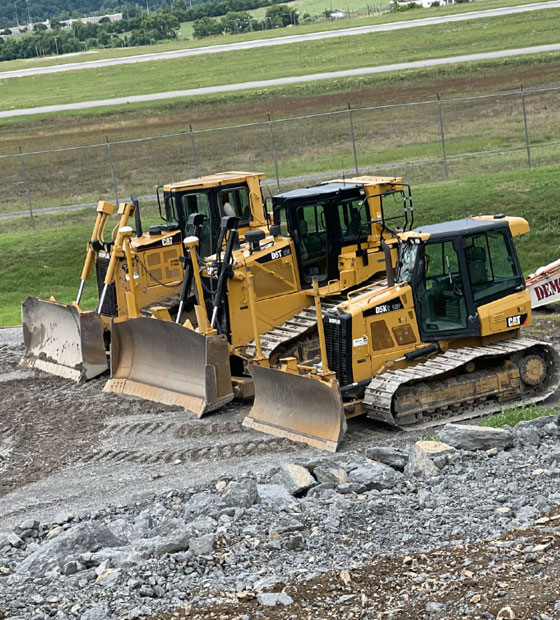 Solutions for complex problems can begin with a simple conversation.